A specialized type of therapeutic art engagement that combines painting, music, and movement to stimulate the brain. It is specifically designed to benefit individuals who have Alzheimer's disease, Parkinson's disease, multiple sclerosis, and other forms or dementia or cognitive impairments, including those resulting from stroke or traumatic brain injury.
Those who practice MnemeTherapy® speak to improvements in mobility, verbal skills, combativeness, spatial acuity, and ability to understand instructions.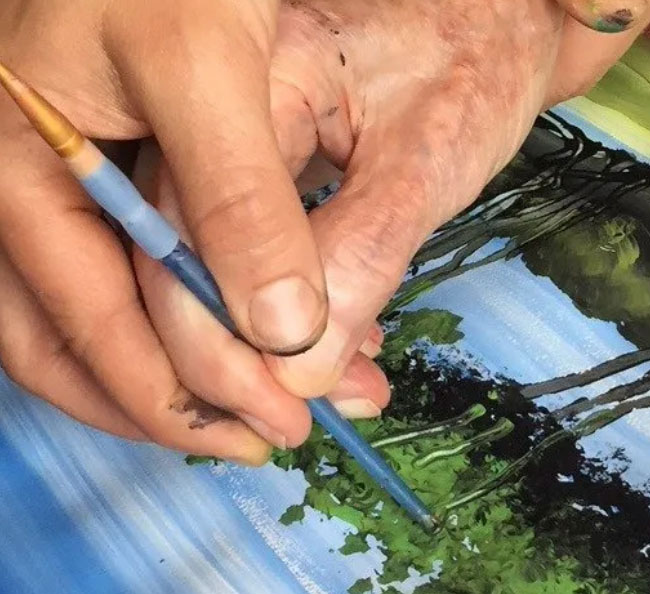 Our WellWithin℠ selection of healing practices promote mindful engagement. Led by a team of certified or well-trained professionals, each is optional and complimentary to those receiving our care or companionship. They can also be provided in a family or group setting.