Mindfulness Meditation
and Gentle Yoga
---
Mindfulness Meditation
and Gentle Yoga
Mindfulness Meditation and Gentle Yoga allow us to pay attention to the present moment without judgment, allowing us to cultivate a deeper awareness of what is really happening and what is important in the here and now.
Due to its evidence-based efficacy, Mindfulness Meditation and Yoga are practiced in medical settings worldwide. Benefits from integrating these practices include:
increase relaxation
improve digestion
decrease anxiety and depression
combrat stress
reduce feelings of loneliness and isolation
increase mental alertness
slow down development of dementia and other cognitive impairments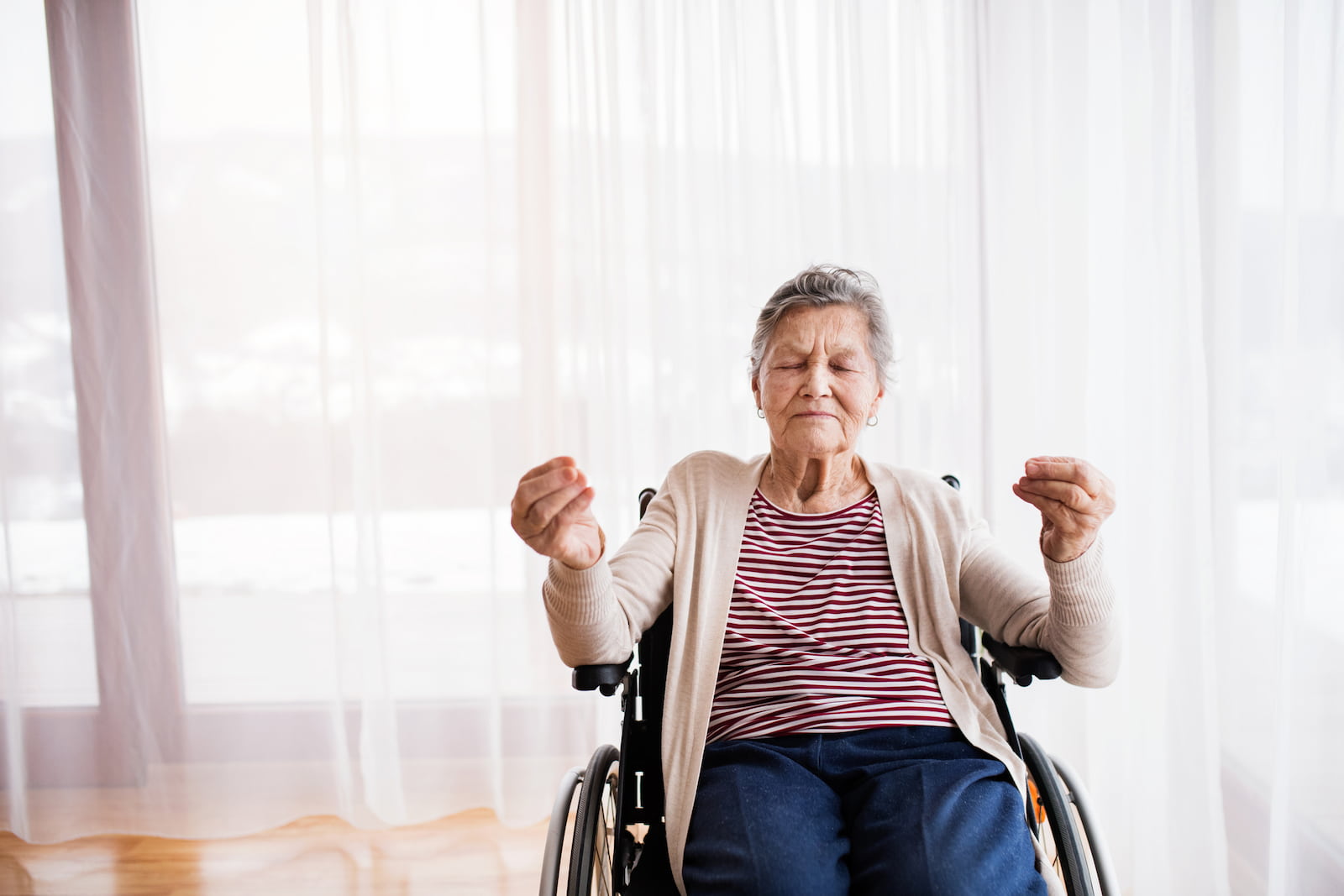 Our WellWithin℠ selection of healing practices promote mindful engagement. Led by a team of certified or well-trained professionals, each is optional and complimentary to those receiving our care or companionship. They can also be provided in a family or group setting.