Mindfulness Meditation
and Gentle Yoga
---
Mindfulness Meditation
and Gentle Yoga
Mindfulness Meditation and Gentle Yoga allow us to pay attention to the present moment without judgment, allowing us to cultivate a deeper awareness of what is really happening and what is important in the here and now.
Due to its evidence-based efficacy, Mindfulness Meditation and Yoga are practiced in medical settings worldwide. Benefits from integrating these practices include:
increase relaxation
improve digestion
decrease anxiety and depression
combat stress
reduce feelings of loneliness and isolation
increase mental alertness
slow down development of dementia and other cognitive impairments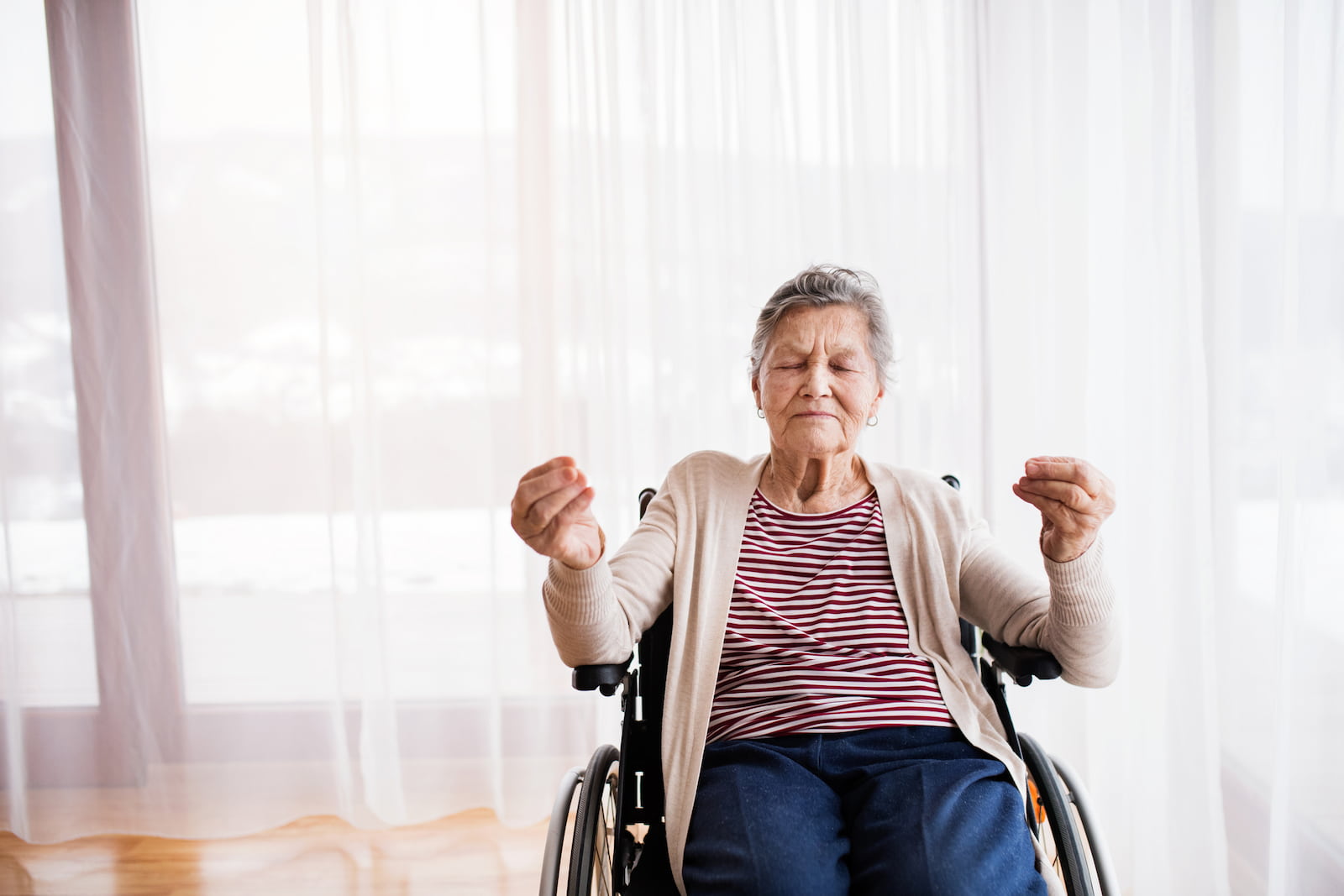 In Home Care Bringing Joy
At Sheraton Caregivers, our approach to senior care isn't just caring for patient's physical needs. Instead, our home health aides also prioritize our patients' minds and spirits. While having a living pet in the household may not be the most practical for seniors, they may still crave that interaction. Joy for All Companion pets are a great way to boost patients' moods without the hassle of a living creature. As we age, we lose our mobility, but that should not stop us from living life to the fullest. Our home health aides are there to provide strategies that help you enjoy life. You may discover that a companion pet brings you peace.
Contact Us for Senior Care in Bridgeport, Fairfield, Trumbull, CT, & Beyond
If you would like to learn more about our WellWithin℠ program, please get in touch with Sheraton Caregivers. With our in-home care, we go out of our way to ensure patients have a good quality of life. Compassion and empathy are our guides in all we do. Senior care is more than just assistance with mobility, doing laundry, and assisting with personal hygiene. Senior care is engaging with our patients and improving their quality of life however we can. If you are in Bridgeport, Fairfield, Norwalk, Stamford, Trumbull, or Westport, CT, please do not hesitate to contact our home health aides to get started on your senior care journey. We look forward to being that companion you can rely on.
Our WellWithin℠ selection of healing practices promote mindful engagement. Led by a team of certified or well-trained professionals, each is optional and complimentary to those receiving our care or companionship. They can also be provided in a family or group setting.